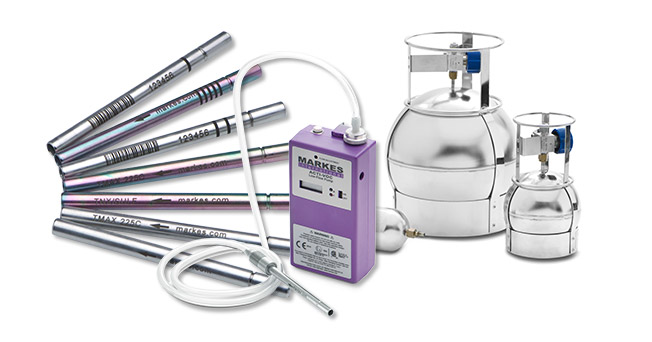 Markes' thermal desorption tubes provide optimum sampling and analytical performance. Their range includes everything from cost-effective packages of industry-standard tubes to the last word in sorbent tube innovation. The industry-standard (3½-inch (89 mm) long x ¼-inch (6.4 mm) o.d.) sorbent tubes are available in stainless steel, inert-coated stainless steel, and glass.

- Compatible with thermal desorption instruments manufactured by Markes International, PerkinElmer and Shimadzu.
- All tubes are permanently labelled with a unique serial number, barcode and sampling flow arrow, so that they are easy to use and track.
- Further labelling options for tube tracking – includes laser-etching, banding and RFID-tagging (TubeTAG™).
- Diffusion-locking SafeLok™ options for additional peace of mind.
- Stringent quality control – the tubes are packed to a tolerance of ±2.5% or better.
- Application-specific sorbent tubes – optimally packed for applications ranging from air toxics to material emssions testing.

The sorbent tubes can also be ordered conditioned and capped, so that they're ready for use on arrival.

All thermal desorption sorbent tubes can be supplied - empty for you to pack yourself (or for direct desorption), pre-packed with one sorbent bed for diffusive (passive) monitoring applications, or pre-packed with up to three sorbent beds for pumped (active) monitoring applications.
Brochures
| | |
| --- | --- |
| C2015 | MARKES Thermal Desorption Tubes Catalog 2015/16 |